---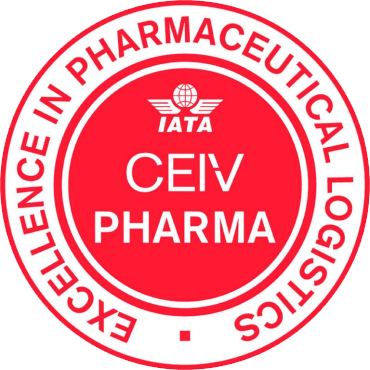 ---
CEIV Pharma Certification Support
---
Whether you're a new player needing a hand on CEIV Pharma Certification or already a trusted name in air cargo, you came into just the right place!
The expertise of Pharma GDP, which has taken its roots from leading an air cargo company in its victorious initiative, to be awarded the first-ever all-cargo operator CEIV Pharma Certification worldwide, can be no less than the best choice. We have even become one of IATA's affiliated specialists almost as early as the establishment of IATA's CEIV Pharma Certification in history.
As we can never understate the value of having a CEIV Pharma recognition in air cargo logistics, the necessity of attaining and maintaining one is already out of the question. Predictions on the cold chain market exponential growth continue as the demand for more temperature-sensitive pharmaceutical products rises at an even faster rate. The skyrocketing potential for air cargo business across the globe remains. With the diligently earned reputation that we've won through the years, it is our strategy to connect you to an even larger community of technology developers, forwarders, regulators, and other service providers that would together create an unbroken chain of support in strengthening the air logistics industry.
With Pharma GDP's proven track record of success on numerous air cargo projects, you can be confident that we got your back in all your business aspirations. We offer process design streamlining and efficient quality system documentation to professionalize your company right from the inside. Our specialized risk management, reliable temperature mapping, and monitoring systems, as well as our effective supplier management, assure thorough alignment with your client's expectations and the requirements of external verification bodies.
And lastly, we badge on our expert pharma handling and quality management training and up-close support through our External Responsible Person professional services to further warrant your success in CEIV Pharma Certification.
Contact us today to get started on your flight towards CEIV Pharma Certification.
Because at Pharma GDP, we are always geared up to move you forward!
---
---
Looking for Specific Solutions & Compliance Consultation?
---